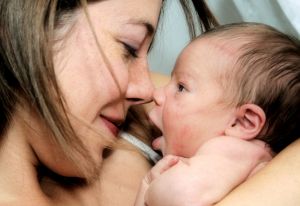 Did you know you are protected under Colorado State Law to Breastfeed in Public?
According to American Academy of Pediatrics, breastfeeding is the best source of nutrition for an infant. By breastfeeding, you can decrease their risk of diarrhea, ear infections, and chronic diseases like cancer, diabetes and obesity.
You can breastfeed anywhere you have the right to be: this means anywhere but a men's restroom and while trespassing.
You do not have to be covered in order to breastfeed in public.
To learn more about your rights to breastfeed your baby in public, click to follow the link and read the actual law that passed in 2008!
Kelsey Munn, CLC
Dietetic Intern at
University of Northern Colorado